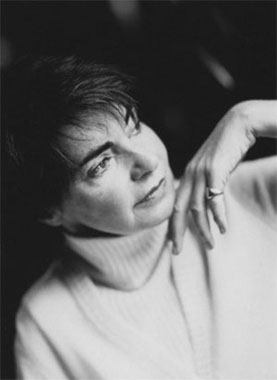 With a diploma from the Ecole de la Chambre Syndicale de la Haute Couture Parisienne, Elizabeth Wessel began her career as a fashion designer with the Haute Couture House Torrente in Paris.
In 1972, she launched the Elizabeth Wessel brand name and opened her own shop in Paris, at the same time designing and making pullovers for Jean Patou, Philippe Venet and Givenchy. She won the Press Gala 1st Prize in Paris for her Autumn/Winter collection in 1974.
She then opened her boutique in Bogotà in Colombia in 1975, creating costumes for musical revues made by Colombian television. She created costumes and illustrations for posters for the American theatre troupe Dance Theater in Paris in 1979. From 1980, Elizabeth Wessel moved to Monaco and opened her fashion bureau there. Her creations are sold in multi-brand boutiques and department stores throughout the world.
Her collection was made and sold under licence in Japan from 1989 to 2001.
From 2002, she returned to Haute Couture, favouring an "atelier" approach to creating exclusive models for an international clientele. Elizabeth Wessel Haute Couture gives Fashion Shows in Monaco twice a year.
The Public were also able to discover the artist in her through her paintings, posters and her most expressive drawings, recognizable by her very original style, and which has been exhibited in Japan and Europe and are widely collected. She makes sketches and cartoon strips with an ever-sharp eye for life around her. She divides her time today between painting and Haute Couture, drawing inspiration from her fluid and uncluttered sense of style.